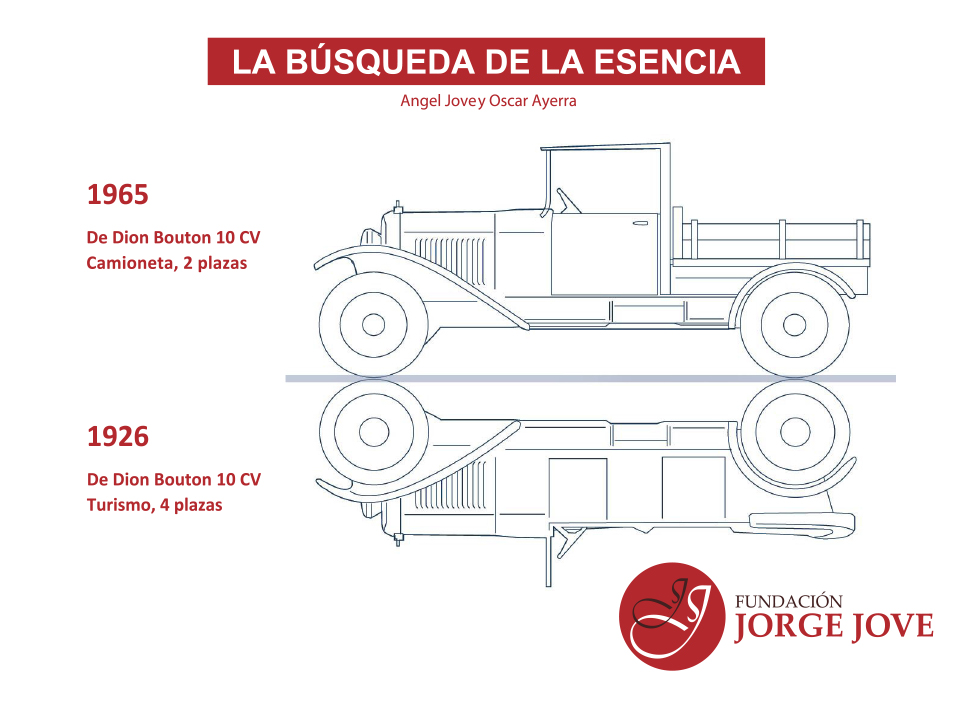 Author: Ángel Jove and Oscar Ayerra| Publishes: Fundación Jorge Jove | Year: 2022 | Language: Spanish.
On the 25th of March in the facilities of Cifp Someso in A Coruña, at 12 noon, "La búsqueda de la esencia" was presented. The book was published by the Fundación Jorge Jove and written by Angel Jove and Oscar Ayerra.
It tries to show different alternatives when it comes to recovering our heritage.
The 1926 De Dion Bouton 10 Cv or as it was called, almost all its useful life, "La camioneta de Orosa" is the protagonist of the book. Through this restoration the Jorge Jove Foundation explains the technical criteria and the social and cultural reasons why it opted for this type of restoration.
At the end of the event, Victor Varela, Director of the Cifp Someso, presented the Foundation with a plaque of thanks for the work Jorge Jove Foundation a plaque of gratitude for their collaboration-