Automoción e Historia 1886 – 1900. Génesis. ¿Carbón? ¿Electricidad? ¿Petróleo?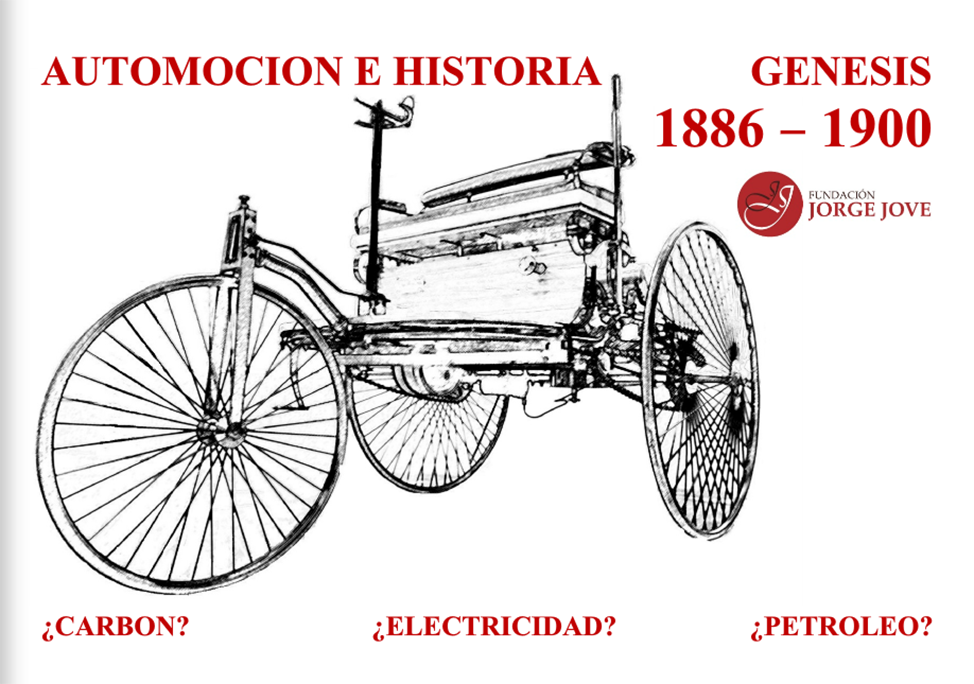 Author: Fundación Jorge Jove | Publishes: Fundación Jorge Jove | Year: 2020
Collaborates: ANJOCA | Language: Spanish
This book is volume No. 1 of the Automotive and History collection. Coal? Electricity? Oil? This publication compiles the most important milestones in the history of the end of the 19th Century at an international and national level, with a small nod to Galicia. Art and technological milestones are present, as well as small brushstrokes of automotive history.
In this volume, we also take a tour of the struggle that existed between steam engines, electric engines and the newest: internal combustion engines.